Johnny Cash, The Man Who Died Twice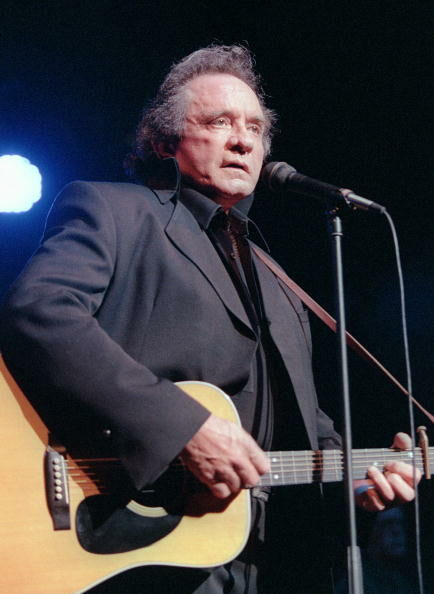 "Johnny Cash stepped onto the stage at Folsom Prison and created one of the most enduring musical statements of the 20th century. A statement, were it not for his willingness to play with fire, likely would have never happened."
In this episode of Disgraceland, host Jake Brennan chronicles the trials and triumphs of the legendary Man in Black, a still-unrivaled country and pop star whose life was marked with tragedy, temper, and true love.
Born in 1932 in Arkansas, Johnny worked the cotton fields with his family, often singing with them to make the work go faster. Tragically, when Johnny was 12, his older brother Jack was killed when he was nearly cut in half by a table saw. These early trials made Johnny sympathetic to poor and working class people his entire life, even when he himself lived a life of luxury.
Married in 1954 to his first wife, Vivian Liberto, Johnny sold appliances to pay the bills until he got the chance to audition for Sun Records. They recognized that his his rockabilly sound was unlike anything else in the industry, and Johnny and his band, the Tennessee Two, got their record deal. Their first hit, "Folsom Prison Blues," came out in 1955 and still slaps to this day.
According to Brennan, by 1964:
"Johnny Cash was a well-known and respected performer. His musical style was completely his own. To date, there's never been anyone who's come close to sounding like him. His was a hard-driving but effortless sound. Honest, at times humorous, and totally authentic. Johnny Cash's music definitely balanced the energy of rockabilly with seasoned country music and it was all anchored into something spiritual with the gravitas afforded him by his voice. A deep, sophisticated sounding baritone. When you heard Johnny Cash, you knew it was Johnny Cash."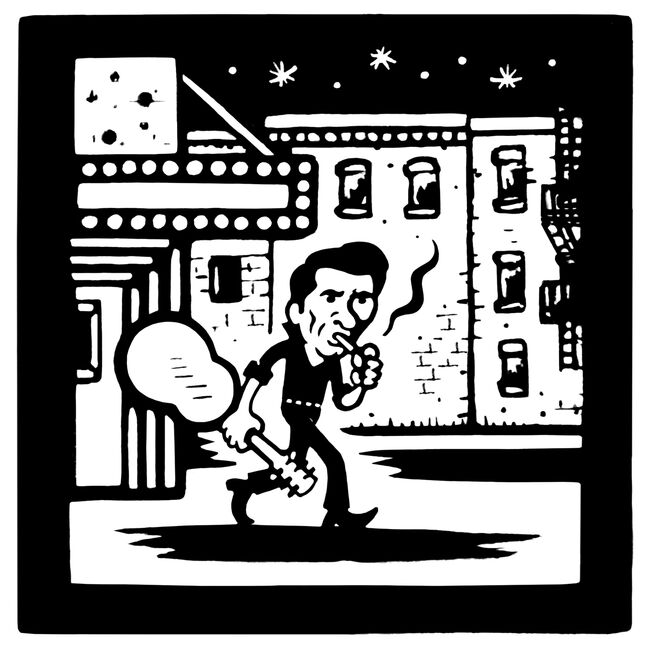 Unfortunately, Johnny was battling some serious demons by this time as well. Brennan shares:
"Despite his star status, Johnny Cash was a serious drug addict and alcoholic, who popped up to 100 pills a day, mostly amphetamines and barbiturates and chased them with full cases of beer. The result of which made him legless, incoherent and totally unreliable as a performer to his fans and as a husband to his wife and as a father to his four daughters at the time. But the bad behavior did have the benefit of making him a totally reliable narrator, authentic to his core."
That bad behavior didn't stop at drinking and doing drugs; he also got caught smuggling 688 Dexedrine pills and 457 Equanil across the Mexican border, burned down 500 acres of forest and killed 53 endangered condors, totaled a Cadillac in Nashville, and overdosed before a performance in Rochester, New York - he was found on the floor, without a pulse, and had to be stashed away in a pile of dirty laundry until he could be revived. He was able to clean up his act a little after divorcing Vivian and marrying the true love of his life, June Carter, in 1968, though June kept a close watch on those pills of his, and often flushed them down the toilet.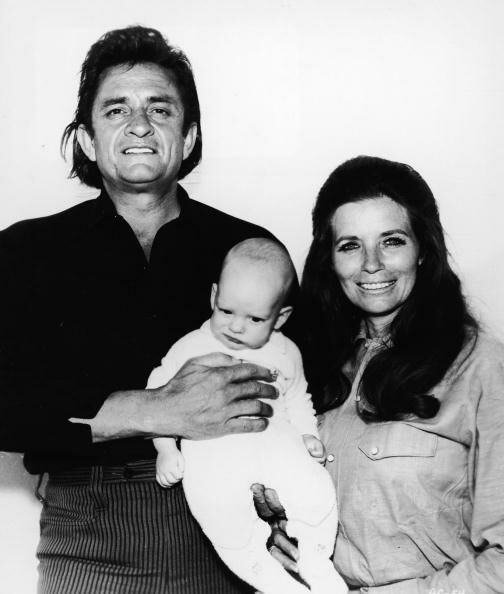 Though he never spent much time in jail himself, his brushes with the law gave him a partiality for prisoners that inspired him to play concerts behind bars, leading to the live recording of one of his most seminal albums, At Folsom Prison. That album not only dominated the country charts but also hit number 13 on the pop charts. "Upon its release, the album was hailed critically and to this day has become a cultural landmark of sorts. A piece of music that is much more than a piece of music. It's social commentary, it's a fast thrill, it's a swing in the face of authority. It's pure Johnny Cash," Brennan says.
Whatever his faults, there has never been a country music star to rival the Man in Black. Find out more about this legendary performer, the time he got robbed in Jamaica, and how he fell in love with the Beatles, in this episode of Disgraceland.
If you want to be sure you're listening to the podcasts everyone else is checking out, iHeartRadio has you covered. Every Monday, iHeartRadio releases a chart showing the most popular podcasts of the week. Stay up to date on what's trending by checking out the chart here. There's even a chart just for radio podcasts here, featuring all your favorite iHeartRadio personalities like Bobby Bones, Elvis Duran, Steve Harvey and dozens of others.
Photos: Getty Images